Hellloooo guyss,
The new event has finally rolled in and it's the Fantage Waterpark. Here are my thoughts on it.
First things first, it's really weird to compare events from Fantage to other virtual sites. Fantage's events are like on another lower playing field. I feel like Fantage has so many events, that people forget about it after being a few days into it. There's really no catch to it to make it fun or interesting. As far as I know, this event doesn't have prizes like the Light Up event where you could actually compete against other teams and have a likely chance of winning a couple of new things to add to your inventory. It's just a few octopuses squirting water at you, a slide and waves I'm guessing that like makes you get pushed against the shore…?
The only thing I really like about this event is the limited items which is something I can't even get since I don't have any gold nor am I a premium member. But the girls' outfit is soooo cute!!! Here's a picture.
I think what they picked for the outfit of the girl is something that is in style irl. I've seen a lot of pictures all over Instagram and Tumblr of the donut and pretzel floats that look like this: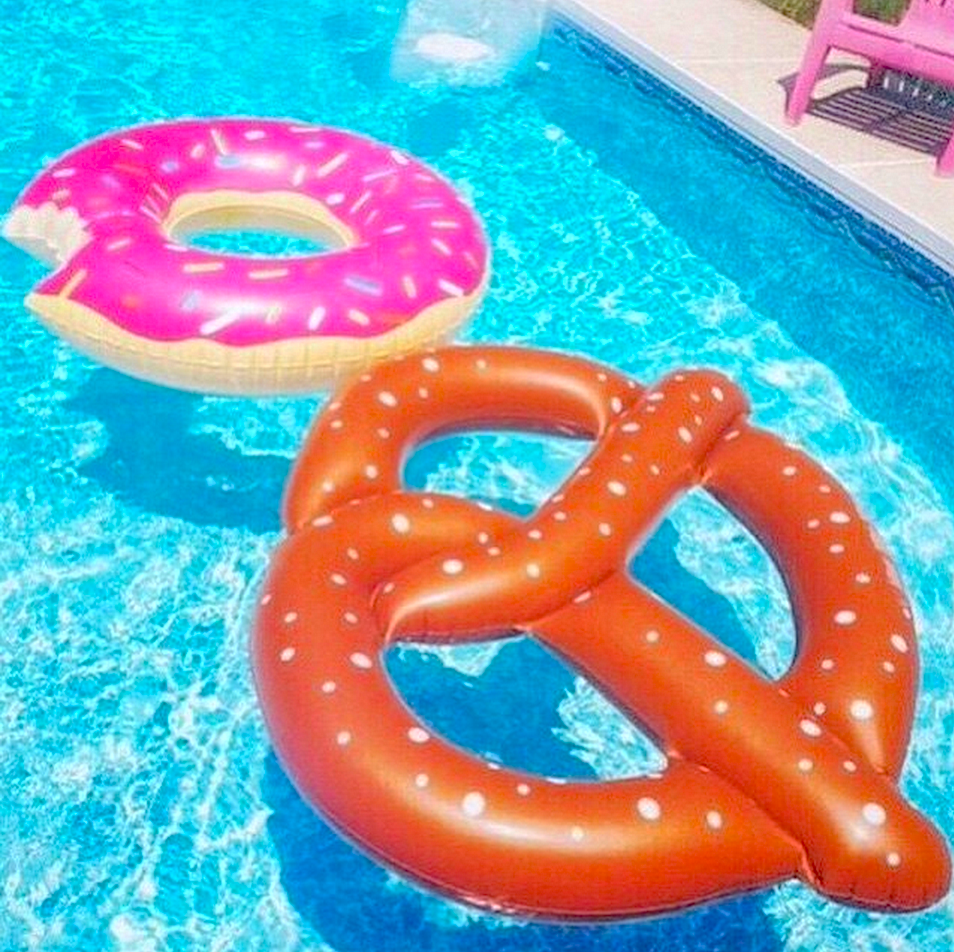 Also the mix n match bikinis are something that are still quite popular, which I thought was neat for them to include. Same goes for the hair, which is a half top-bun. The trend has caught on from one person wearing it to another. If I had to pick one thing to buy from this set, it surely would have been the hair!
Thanks for reading and all these thoughts are my own opinions. 🙄
Hugs, 
Abi x